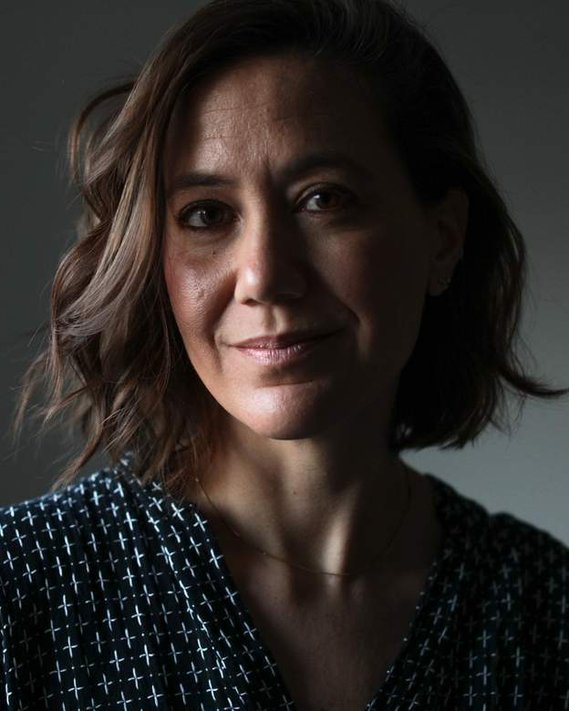 Biography
Valerie Plesch is an independent first-generation American-Vietnamese-Argentine photojournalist, documentary photographer and writer currently based in northern Virginia.
Since early 2021, she's been documenting the growing Afghan community in the Washington, DC area and the arrival of asylum seekers and refugees who fled Afghanistan in recent months and years. As a Pulitzer Center on Crisis Reporting grantee working on Afghan refugee resettlement stories, she is exploring and chronicling challenges faced by refugees who evacuated to the United States over the last year after the Taliban takeover.
Leading up to the 2020 U.S. presidential election, she spent months photographing inside the Vietnamese American community in northern Virginia where she grew up for a feature story about how the pain and trauma from the Vietnam War played a significant role in Vietnamese American voters' choice for president.
From 2014-2019, she was based in Pristina, Kosovo where she focused on the aftermath of war and covered breaking news, human rights issues, religion, sports, politics, and culture. Some of her most memorable reporting experiences from the Balkans include shadowing Kosovo's first female president for an in-depth profile, shooting a video about Kosovo's first Olympic gold medalist, photographing Kosovo's first major music festival headlined by global pop singer Dua Lipa, and covering the refugee crisis on the Greek-North Macedonian border. She also spent several months in 2018 and 2019 photographing and interviewing rape survivors from the war as part of a long-term photo documentary project on the legacy of sexual violence. In 2014 she reported from Kabul, Afghanistan during the historic presidential election and produced other feature stories, including one about the future of the Afghan National Army and a long-form story about an ancient archaeological site in Logar province that is home to some of Central Asia's oldest Buddhist artifacts that also happens to be buried under one of the largest copper mines in the world.
Before pursuing her passion for visual storytelling, Valerie held a decade-long career in the international development field. Her work took her to post-conflict and post-disaster countries including Afghanistan, where she lived for one year, Pakistan, Indonesia and Haiti.
Education
M.Sc. in journalism from the Columbia University School of Journalism, 2013
B.A in political science from Colorado College, 2002
Other:
Women Photograph Virtual Workshop, 2020
No Man's Land: A Workshop for Women – VII Agency, Sarajevo, Bosnia and Herzegovina, 2019
Course in battlefield medical response through Reporters Instructed in Saving Colleagues (RISC) in Jahorina, Bosnia and Herzegovina, 2018
Hostile Environment Awareness Training (2016) in Afghanistan and Jordan (2011)

Foundry Photojournalism Workshop in Bali, Indonesia, 2015
Publications and Exhibitions
The New York Times, The Washington Post, Bloomberg News, The Wall Street Journal, PBS NewsHour, USA Today, Al Jazeera English, NPR, VICE, DCist/WAMU, Stern, The San Diego Union-Tribune, Al Jazeera America, Reuters, Financial Times Magazine, Politico, FRONTLINE, Christian Science Monitor, Washington Times, Roads & Kingdoms, Religion News Service, PRI's the World, Global Post, Open Society Foundation, Equal Times, The Telegraph, AJ+, Balkan Investigative Reporting Network, Georgetown Institute for Women, Peace and Security, Women's Media Center.
7th and 8th editions of the Eyes on Main Street international photography festival in Wilson, NC.
2022-2023
2021-2022
Country Work Experience
Albania, Afghanistan, Bosnia, Greece, Haiti, Indonesia, Kosovo, Morocco, Myanmar, Nepal, North Macedonia, Pakistan, Senegal, Serbia, Somalia, Thailand, United States, Vietnam.
Affiliations
Member of Women Photograph, Diversify Photo, Women Photojournalists of Washington, National Press Photographers Association, and Frontline Freelance Register.